Grupo Fuchs
We shape the world of good taste.
O Grupo Fuchs representa uma sólida e ampla experiência na indústria alimentícia, possuindo excelente conhecimento de mercado e grande expertise. Oferece sempre a máxima qualidade – seja nos ingredientes selecionados, na tecnologia utilizada ou no know-how aplicado. Molda o mercado de especiarias com ideias não convencionais, desenvolvendo de forma pioneira mercados e patentes.
O Grupo Fuchs no mundo: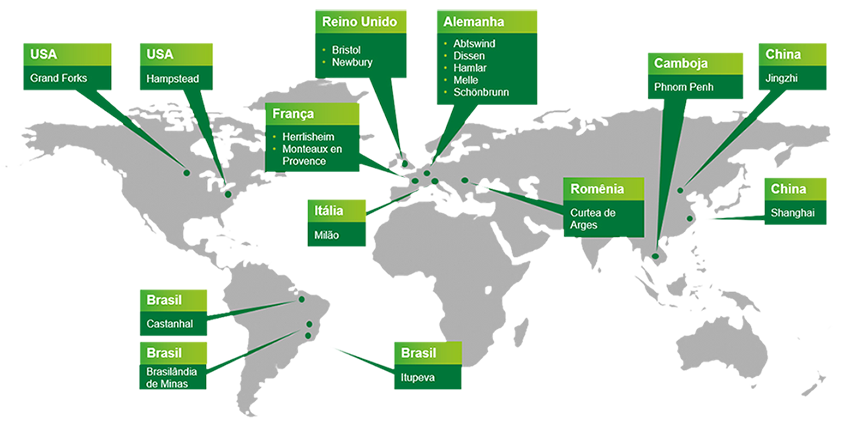 O Grupo Fuchs possui unidades na Alemanha, Estados Unidos, China, Brasil, França, Itália, Reino Unido, Camboja e Romênia, com a sede localizada em Dissen, Alemanha. Suas unidades são equipadas com tecnologia de ponta para o controle de todos os processos, seguindo rigorosamente os padrões globais de qualidade. Em todas as unidades a Fuchs conta com um time de profissionais dedicados e focados em surpreender os nossos clientes.